Bora Care for termites is a EPA-registered glycol-borate-based technology by Nisus Corporation. Bora Care active ingredient is DOT – 40% disodium octaborate tetrahydrate. Its content is sufficient for preventative and remedial treatments against wood-destroying organisms: dampwood insects, drywood and subterranean termites, including Formosan, carpenter ants, beetles and decay fungi. Bora care ethylene glycol provides deeper penetration into wood for maximum durable residual protection for years.
Finished dilutions of Bora-Care concentrate are intended for protection of all interior and exterior wood, including woodfoam composite structural components, plywood, particle board, oriented strand board (OSB), cardboard used for non-food packaging, paper. It can also be applied to members other than wood, including concrete, block, brick, metals, PVC plumbing pipes and other non-cellulosic materials found in structures. Bora Care termite treatment is long lasting in the case if the treated material is not exposed to rain, continuous water or in direct contact with the ground.
Does Bora-Care kill termites?
Borate mineral salt occurs naturally in the environment. It exhibits low mammalian toxicity and doesn't emit VOCs (volatile organic compounds). DOT salt is a lethal toxin to wood-destroying insects. Termites pass through borate-glycol-treated areas and pick up or eat the poison. Once ingested, the boric acid disrupts their tiny organisms. Termites and other wood destroying beetles famish or starve to death as their digestion is damaged. In fact, they are unable  to extract nutrition from wood anymore. The great benefit for homeowners is that unique action mode of 40% DOT in Bora Care for termites doesn't allow the wood-destroying pests to develop a resistance to borate-based products.
How to apply Bora Care for termites diy
Bora care for termites can be easily applied to surfaces of wood or other construction materials. The finished dilution can be brushed on structure with a paint brush, or rolled on, or sprayed on, as DOT products require direct contact with the wood for better penetration inside and soaking through. Boracare termite treatment establishes a borate barrier in the food source, so treated wood won't be breached. The borate barrier remains in place to continue controlling different termite species. Once Bora Care in the wood, it will protect the wood for a lifetime.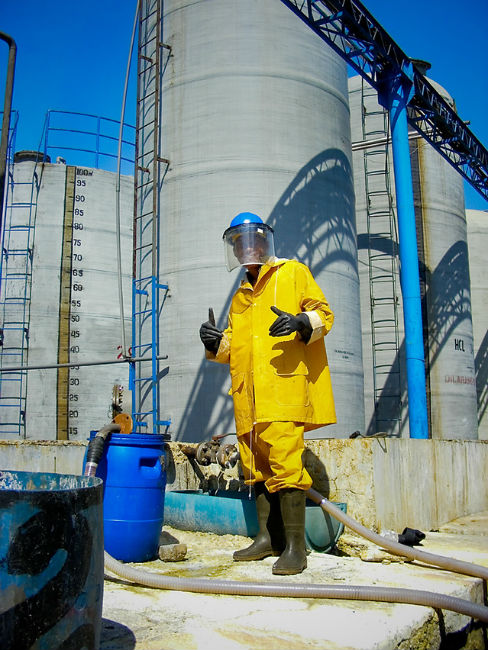 Solutions from Bora Care concentrate are applied effectively to bare wood and surfaces where a water repellent or other finish is not present. Prior to application, it is necessary to remove finisn and paint. Prior to treatment, it is required to clean interior, unfinished surfaces, especially when dirt accumulated on them, with a strong detergent.
Mix a 23% Bora-Care finished dilution (1:1) to the point of surface saturation to all interior and exterior wood surfaces. Apply 2 coats of Bora-Care solution to log ends, notches, corners and sill logs. Wait at least 1 hour before reapplication.
Target applications of Bora Care for termites
Bora-Care for termites is appropriate for indoor and outdoor applications. This product can be applied for:
pre-construction treatment
post-construction treatment
whole house treatment
remedial treatment
Bora Care coats the wood surfaces with protective borate layer to preserve wood structure against termite infestations in future. Nisus Bora-Care isn't intended for soil treatments.
Application directions and mixing instructions of Bora Care for termites' treatment in different materials
Wood to be treated against termites
Dilution ratio (Bora Care: water)
Application
Logs, Large Beams,
Timber and
Dimensional Lumber
> 4"
1:1 for remedial treatment of subterranean termites
1;1, 1:2 for remedial treatment of drywood termites
1:5 for wood preservative treatment
Spray applications for drywood, Formosan, subterranean termites
Decking, Fences and
Plywood
1:1 for remedial treatment of subterranean termites
1;1, 1:2 for remedial treatment of drywood termites
1:5 for wood preservative treatment
Use on wood members <2" in thickness.
Logs, Large Beams
and Dimensional
Lumber
1:5 for wood preservative treatment against subterranean and drywood termites
Use the 1:5 mixing ratio only for dip treatment for termite
prevention.
Cellulosic Drywall
and Insulation
1:1, 1:3 or 1:5
Use the 1:3 mixing ratio for active remedial treatment of termites.
Use the 5:1 dilution ratio for prevention.
Bora Care mixing instructions
BORA-CARE insecticide is diluted with clean, warm water (not hot, as it will damage a plastic sprayer). Bora Care mixing or dilution is directed in the product label. In brief:
For active termite control and post-construction treatment use 23% solution at 1:1 rate. It means, 1 part of Bora Care concentrate is taken per 1 part of water. Bora Care coverage in this case is about 800 sq. ft of wood.

For preventative treatment use 9% solution at 1:5 rate, so 1 part of Bora Care concentrate is taken per 5 parts of water.
Shake well in a separate container before application and then add the boracare mixture to a tank or spray. The stuff is a thick liquid like honey or syrup. If the finished solution wasn't diluted properly, it is likely to clog a sprayer feeder tube or to block nozzles and hoses, which can be cleaned out with a solid wire.
For tracking purpose, when you need to see where Bora-Care dilution has already been applied, an appropriate marker dye or blue pigment is added to the Bora-Care mixture.
Bora Care mixture shelf life
1:1, 1:2 and 1:3 mixing ratio provide 23%, 16% and 13% Bora-Care finished dilutions, which are to be applied within 24 hours after preparing. 1:5 dilution (9%) will remain stable for a month (up to 30 days). Take into account that unused liquid must be kept in a separate container, it is forbidden to leave the mixture under pressure overnight and for longer period of time.
Application of Bora Care for subterranean, formosan termites
For remedial and preventative treatments, it is recommended to mix a finished dilution at 1:1 ratio. This liquid solution can be applied for all treatments via spraying, injecting and brushing. Bora Care can penetrate the wood structure in 4 inches from any side.
Actual number of coatings necessary to meet minimum requirements depend upon actual wood size, surface porosity and number of sides accessible for treatment. Refer to application chart for the minimum amount of Bora-Care solution needed to treat various sized logs or beams. In general, 2 coats of dilution are sufficient to treat round logs more than 10 inches in diameter and rectangular logs larger than 6 inches per 12inches. Before re-application, wait a few hours (at least 1 hour). Do not treat and expose borate-treated exterior wood surfaces to snow or rain for about 2 days after application of Bora Care for termites. You can protect exterior surfaces after treatmet with a plastic tarp.
Dry wood absorbs the solution easy, though there is a whitish residue on the surface after drying out. It is more a benefit than a drawback, as it is supposed to hinder staining. Boracare coating breaks down in a few years (about 8-10 years).
When the termites boron treatment is completed and the liquid protective layer is dry, you can touch and work with the treated wood surface.
For foaming and remedial treatments in hard-to-reach or inaccessible wall cavities and voids with the use of a misting machine, you should apply solution, dissolved at 1:2 rate. You should drill holes and inject Bora Care foam into the cavities and holes. For this purpose, you can also apply Jecta diffusible borate gel.
Application of Bora Care for drywood termites
For remedial treatment, prepare boracare finished solutions at 1:1 and 1:2 dilution ratio and apply in foam formulation by misting using a misting machine.
For preservative applications, use the 1:5 dilution ratio.
Drill holes and inject Bora Care mist into the holes, cracks and voids. For this purpose, Jecta boracide gel can be applied as Bora Care alternative for in-wood injections.
If your wood is sealed or painted, injections with Bora Care or Jecta gel against dry-wood termites are also possible. Drill 1/8" holes and inject the Nisus termicide formulation. Bora Care drying time is about a couple of days. Let the insecticide applied to dry well and then use wood filler.
If drywood termites enter your home and forage in the sheetrock and in the studs inside the walls, you should open the walls and apply Bora Care gel, liquid or foam only to the 2×4" studs.
Bora Care dangers and side effects
Bora Care for termites is "green" to environment and non-toxic to humans and pets when applied in accordance with the Bora-Care Nisus label directions. However, boracide treatment can cause damage to water organisms and can be phytotoxic to plants. Avoid spillages and do not apply to water reservoirs directly.
Bora Care is the only product from the known borates, that is EPA registered for primary perimeter pre-treatment against termites for new constructions. When applying around the exterior of structures, do not forget to cover brushwood and plants, which are potentially exposed to this insecticide, in order to protect them from Bora Care side effects.
Restrictions according to the label are the following: "Do not use in edible product areas of food processing plants or on countertops and other surfaces where food is prepared. Do not use in serving areas where food is exposed. Do not contaminate feed, water or food."
When pest control professional performs treatment with borates,  it isn't allowed to enter or occupy borate-treated zone during application and until solution of Bora Care for termites has been absorbed properly.
Bora Care for termites isn't intended for soil treatment.
Bora Care vs fumigation
23% Bora-Care finished dilution applied for remedial treatment, both eliminates and prevents infestations of dampwood, drywood, Formosan and native subterranean termites. It may also be used as a supplemental treatment or non-toxic alternative to whole house fumigation in order to provide long-term residual control. Bora Care for termites is intended for post-construction and whole house treatments.
Bora Care method of wood pest control is more eco-friendly than chemical fumigation with Vicane and bromo-gas. Borates do not contain and don't emit VOCs (volatile organic compounds), which can destroy protective ozone layer. When you treat your home with boracides, you don't need to take away pets, plants and food and leave your house for some times.
Professional Bora Care termite treatment and fumigation with orange oil can be applied when the homeowner is pregnant, as they show low toxicity on humans when applied as directed.
Boracare vs Timbor
Timbor contains 98% DOT and is used for mixing 10% and 15% finished dilutions. Timbor liquid and foam are only for preventive measures against termites and other wood insects. Bora Care contains 40% DOT and is dissolved with water for finished solutions with different concentrations from 9% to 23%. Bora Care liquid is applied not only for wood protection, but also for anti-termite treatment.