Rats, that live in the streets and sewage systems of urban and rural human settlements, transmit various diseases. Rat-borne illnesses can be direct and indirect due to the way of spreading infection. Due to the microorganism or helminth, they can be viral, bacterial or parasitic. This article is about the most common rat-borne viruses that cause serious diseases in people.
Typical rat-borne viruses
Human infection with Hantaviruses and Arenaviruses is incidental to the natural cycle of the viruses and occurs when a person comes into direct contact with the urine, saliva, droppings or nesting materials contaminated with an infected rat or rodent.
The first symptoms of infection can occur some days after ingestion of contaminated food, or direct contact of abraded or broken skin with rat saliva, urine and feces, or inhalation of infected dust particles. In fact, there is also possible a secondary transmission of the rat-borne viruses from person to person.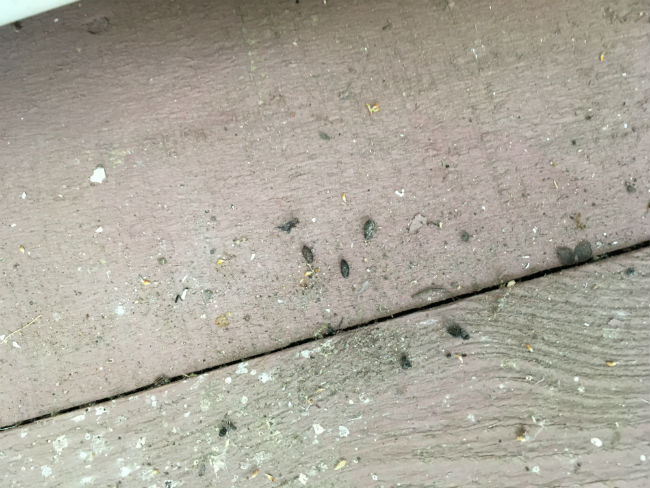 The types of incidental contact depend on the habits of both humans and rats. As a rule, where the infected rodent prefers a field habitat, human disease is associated with agricultural work. In areas where the rodents tend to live in or near homes or other buildings, infection occurs in domestic settings.
Hantavirus Pulmonary Syndrome
The hantavirus pulmonary syndrome (HPS) is spread mostly by Cotton rats (Sigmodon Hispidus) and Rice rats (Oryzomys palustris). The virus affects people through direct contact with the infected rodent. Hantavirus pulmonary syndrome is a severe, sometimes fatal, respiratory disease. It occurs throughout North and South Americas. The common modes of transmission are via direct contact with rats and pest rodents, their wastes, or nesting materials, via breathing in dust that contains particles of rat urine or feces and via saliva in rat bite wounds.
Due to the small number of HPS cases, the symptoms were primarily developed between 1 and 8 weeks after exposure to contaminated saliva, urine, or droppings of rats. In fact, the early symptoms that HPS patients experience are chills and fever, stomach problems and abdominal pain, dizziness and headaches, muscle aches and fatigue. Then, the late symptoms of HPS appear. In general, it happens in a week or two after the initial phase of illness. These include coughing and shortness of breath as the lungs are filled with fluid.
Hemorrhagic Fever with Renal Syndrome
Hemorrhagic Fever with Renal Syndrome (HFRS) is a disease caused by the rat-borne viruses known as the hantaviruses from the family Bunyaviridae. The Norway rats (Rattus norvegicus) are natural reservoirs of the virus. The disease regularly occurs in western Europe, Scandinavia, the Balkans, eastern Asia, Russia, and Korea. In addition, in the North and South Americas, hantaviruses cause a different disease known as hantavirus pulmonary syndrome.
Humans can become infected with the viruses and develop HFRS after cleaning up wastes and nests, or breathing in dust that contains particles of rat feces and urine. Moreover, the hantaviruses from rat wastes may penetrate directly into broken or injured skin. Beside, saliva of infected rat in bite wounds can cause the disease. Unfortunately, the virus may spread via direct contact from person to person in rare cases.
As a rule, symptoms of HFRS develop within 1 to 2 weeks after exposure to infectious matter. Initial symptoms occur suddenly and include intense headaches, pain in stomach and back, chills, fever, nausea, and blurred vision. Some persons may suffer from inflammation or redness of the eyes, flushing of the face or a rash. Later symptoms are low blood pressure, acute shock, vascular leakage, and acute kidney failure, which can cause severe fluid overload. The severity of the disease varies depending upon the virus causing the infection. Complete recovery may take weeks or even months.
South American Arenaviruses
Arenavirus diseases are relatively common in humans in some areas of the South America and can cause severe illnesses, including Bolivian, Argentine, Venezuelan and Sabiá-associated hemorrhagic fevers.
South American arenavirus is a group of similar rat-borne viruses of the family Arenaviridae. These viruses are zoonotic, meaning that, in nature, they are found in rats and other rodents. In practice, the Cane rat (Zygodontomys brevicauda) is the common vector of arenaviruses. Besides, each virus is associated with either one species or a few closely related rodents, which constitute the virus' natural reservoir. The virus particles are spherical and have a diameter of 110-130 nm in average. They are enveloped in a lipid membrane.
Initial symptoms of arenavirus hemorrhagic fevers include chills and high fever, intense headaches, pain in back and muscles, stomachaches, rashes, eye irritation and blurred vision, nausea and vomiting. Later symptoms are low blood pressure, acute shock, vascular leakage. In fact, the severity of the disease varies depending upon the rat-borne virus causing the disease. Complete recovery may take weeks or even months.
The arenaviruses may affect humans after direct contact with infected rats (alive or dead) and their urine or fecal matter, or breathing in contaminated dust, or through the bite wounds. The fever may rarely spread through direct contact from individual to individual.
Lassa Fever
Multi-mammate rat (Mastomys natalensis) is the vector of Lassa fever. In fact, the disease primarily occurs in West and Central Africa. The Lassa virus that causes the acute illness is a member of the virus family Arenaviridae, it is a zoonotic single-stranded RNA virus. Symptoms of Lassa fever typically occur one to three weeks after contact with an infected Mastomys rat or exposure to the virus. The disease is diagnosed by using ELISA (enzyme-linked immunosorbent serologic assays). As a rule, doctors prescribe Ribavirin for treatment of the Lassa fever.
Mild symptoms occur in 80% cases and include headache, slight fever, general weakness. However, the rat-transmitted virus may cause more serious symptoms including hemorrhaging (in gums, eyes, or nose), respiratory distress and pain in chest, repeated vomiting and pain in stomach, facial swelling, pain in back, and shock. The disease may result in neurological problems, such as tremor, hearing loss,and encephalitis. In some severe cases, death may occur within two weeks due to multi-organ failure. Moreover, the most common complication of Lassa fever is deafness.
If you want to prevent rat-transmitted infections, avoid eating food and/or breathing in dust contaminated with rat droppings or urine. In addition, never touch pest rats (both alive and dead), their feces or urine, without protective vinyl gloves. How to clean up your home after rats and other pest rodents to prevent spreading rat-borne viruses read here.