Bacterial rat-borne diseases have followed the humankind for ages. In fact, bacteria that the pest rats carry may cause severe, even fatal illnesses in people. For instance, everyone knows about the outbreaks of Plague in Europe in the 14th and 16th centuries. The 30–60% of Europe's total population died due to the Black Death. Plague was originated in the arid plains of Central Asia, where it then travelled along the Silk Road, reaching Crimea by 1343. Oriental rat fleas living on the black rats were the vectors of disease. The black or roof rats were regular passengers on merchant ships. Thus, they spread fast the fatal bacteria throughout the Mediterranean and Europe. Fortunately, modern antibiotics are highly effective in treating plague nowadays.
Bacterial rat-borne diseases
Rodent-transmitted illnesses are serious enough for the patients to seek immediate medical assistance and care. Without adequate prompt treatment, the bacterial rat-borne diseases can develop into more sever, even fatal forms.
Leptospirosis
Weil's disease or Leptospirosis is one of the bacterial rat-borne diseases that occurs worldwide. Bacteria of the genus Leptospira affects both people and animals. In humans, it can cause a wide range of symptoms, some of which may be mistaken for other illnesses. In practice, high fever and chills, headache, muscle and stomach aches, vomiting and diarrhea, jaundice (yellow skin and eyes), irritated eyes, rash are the general symptoms of Leptospirosis. Moreover, some individuals may have no symptoms at all.
As in cases with any other bacterial rat-borne diseases, seek medical attention to treat Leptospirosis as directed. Unfortunately, without prompt treatment with the correct medication, recovery may take several months. Moreover, the disease can lead to meningitis or inflammation of the membrane around the brain and spinal cord, kidney damage, respiratory distress, liver failure, and even death.
The main way of getting infection is eating food and drinking water that contain urine of infected rats. Beside, contact through the skin or mucous membranes (eyes, nose, or mouth), especially if you have a cut or scratch wound, with infected water or soil can cause the infection. Moreover, swimming, wading, kayaking, and rafting in contaminated waters of lakes and rivers are hazardous activities. The risk is likely greater for those who participate in outdoor sports and activities in tropical or temperate climates.
To prevent acquiring leptospirosis, it is necessary to avoid swimming or wading in water that might be contaminated with infected animal or rat urine. Eliminate contact with potentially infected animals. In addition, wear protective clothing or footwear when exposed to contaminated water or soil because of  job or recreational activities.
Plague
Plague is a bacterial disease caused by the bacterium, Yersinia pestis. It affects people and other mammals. The major vectors of the plague bacterium are fleas that live on wild rodents, such as wood or pack rats,  rock, ground and fox squirrels, prarie dogs, and chipmunks. In practice, people get plague after being bitten by a flea or by direct contact (handling) an infected rodent.
Nowadays, plague infections in humans continue to occur in the western US and South America, but significantly more cases occur in parts of Africa and Asia.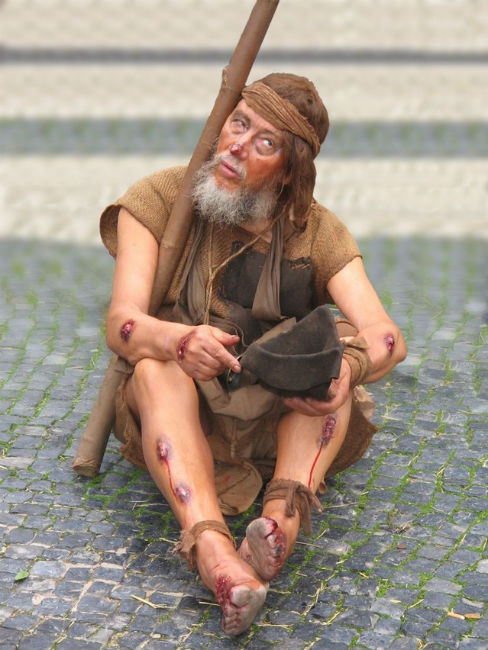 Three types of human plague
Plague can take different clinical forms, including bubonic, septicemic, and pneumonic. Bubonic plague results from the bite of a flea. Patients suffer from chills and fever, headache, weakness and one or more swellings, tender and painful lymph glands or "buboes". If the patient is not treated with the appropriate antibiotics, the bacteria can spread to other parts of the body.
Septicemic form results from bites of infected fleas or from handling an infected animal. The initial symptoms are fever, chills, shock, stomachache and abdominal pain, extreme weakness, and possibly bleeding into the skin and other organs. Skin and other tissues on fingers, toes, and the nose are likely to turn black and die.
Pneumonic plague is the most serious form of the disease and may develop from inhaling infectious droplets. Moreover, it may result from untreated bubonic or septicemic plague after the bacteria spread to the lungs. The symptoms of this plague type are fever, weakness, headache, and a rapidly developing pneumonia with cough, pain in chest, shortness of breath, and bloody or watery mucous. The pneumonia may result in respiratory failure and shock. In addition, it is the only form of plague that can be spread from person to person by infectious droplets.
Fortunately, plague is treatable with currently available antibiotics. The earlier a patient receives treatment appropriate for plague, the better are the chances for the complete recovery. Without prompt treatment, the disease can cause serious illness or even death.
Rat-Bite Fever
Rat-bite fever (RBF) is an infectious disease transmitted by the rats and possibly mice. It can be caused by two different bacteria: Streptobacillus moniliformis and Spirillum minue.
Streptobacillary rat-bite fever is caused by Streptobacillus moniliformis in Europe and North America. Sodoku (spirillary RBF) is caused by Spirillum minus and occurs primarily in Africa and Asia. As a rule, humans get the illness through the bite or scratch wound from infected rats and mice. Besides, consuming contaminated water or food causes Haverhill fever.
Symptoms of streptobacillary RBF are fever, muscle and joint pain, headache, vomiting and rash. Symptoms usually occur 3-10 days after the bite or scratch wound or exposure to an infected rodent. Within 2-4 days after fever onset, a maculopapular rash appears on the feet and hands. In addition, joints may then become swollen, red, or painful.
Symptoms of sodoku or spirillary RBF can vary and usually include fever, swelling near the wound and development of an ulcer at the bite wound, swollen lymth nodes and rash. These symptoms usually occur 7-21 days after exposure to an infected rat.
The symptoms of Haverhill fever can differ from those that occur when you get the disease through bites or scratches. The symptoms mostly include more severe vomiting and sore throat.
If you had a contact with a rodent and now experience symptoms listed above, seek medical care as soon as possible. A doctor will prescribe you antibiotics that are highly effective at curing the RBF, such as Penicillin. Without treatment, rat-bite fever can be a serious or even fatal infection.
Salmonellosis
Salmonellosis is one of the widely-spread bacterial rat-borne diseases. Salmonella is a group of bacteria that lives in the intestinal tract of animals, reptiles and birds. Even your pets can be vectors of the disease. Salmonella is transmitted when a human eats food or drinks water contaminated with urine and feces of infected rats and mice. The bacteria is easily passed between people and animals.
People with Salmonellosis have the following symptoms: fever, diarrhea and/ or vomiting, and abdominal cramps. However, children, the elderly, and people with weak immune systems are more likely than others to develop severe illness.
Salmonellosis in humans usually resolve within 5-7 days, and in the most cases does not require treatment other than drinking plenty of fluids (mineral water, warm tea, water, juice). However, in the case of severe diarrhea, it is necessary to spend time in a hospital getting rehydrated with intravenous fluids.
Tularemia
Wild rats and other rodents, including muskrats, ground squirrels and beavers carry the bacteria, F. tularensis, that may cause Tularemia in humans. The disease occurs worldwide. Tularemia has other names including rabbit fever or rabbit disease, Francis disease, Pahvant Valley fever, Pahvant Valley plague, deer fly fever or deerfly disease. The possible ways of getting infection are via infected animal droppings, via bites by infected ticks, deerflies or other insects, breathing in the bacteria and via contaminated food or water.
Symptoms vary depending on the route of infection. In fact, tularemia can be life-threatening. However, most infections can be treated successfully with antibiotics.
The most common forms of tularemia are ulceroglandular and grandular. In practice, they occur following a tick or deer fly bite or after handing of a sick or dead animal. In the case of ulceroglandular tularemia, a skin ulcer appears in the bitten area. The ulcer is accompanied by swelling of regional lymph glands, usually in the armpit or groin. Glandular tularemia is similar to ulceroglandular but without an ulcer.
Oculoglandular form occurs when the bacteria enter through the eye. Symptoms usually include irritation and inflammation of eyes and swelling of lymph glands in front of the ear.
Oropharyngeal results from drinking or eating contaminated water or food. Patients with orophyangeal tularemia may have sore throat, mouth ulcers, tonsillitis, and swelling of lymph glands in the neck.
Pneumonic form of tularemia is the most severe and serious. In fact, cough, chest pain, and rough breathing are the common symptoms. This form results from breathing dusts or aerosols containing the bacteria. It can also result from other forms of tularemia when the pathogenic organisms spread through the bloodstream to the lungs.
How to prevent bacterial rat-borne diseases
To avoid bacterial rat-borne diseases, you should keep you food-stuffs away from rodents and make everything possible to protect your home and yard from rat infestations. Moreover, be careful and take measures when cleaning up areas where you regularly see rodents.