Rats are one of the intelligent and creepy mammals on the planet. They are able to survive in a wide range of environments. Moreover, urban rats have adapted to most poisons and radiation. They squeeze through tiny openings and avoid traps prepared by humans. Unfortunately, when house and street rats make their nests in urban and rural areas, they are likely to transfer diseases in humans and cause structural damage to buildings. Homeowners must provide a regular inspection of their homes and yards for warning signs that indicate a rat infestation.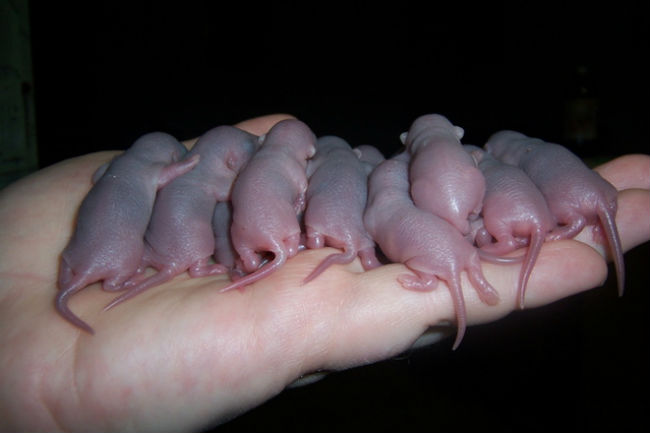 Warning signs of indoor rat infestation
The evidences, that rats have already attacked your home, can be found in areas where humans rarely come in. House rats prefer dark and isolated places for nesting, such as crawl spaces, walls, attics and basements. In fact, rat droppings, strange sounds in the walls, musky scent of urine, dark tracks and markings on the walls and baseboards, gnawing markings on wooden items and food packaging are the evident signs of rat presence indoors.
Rat droppings
Rat fecal matter is the common evidence of rat infestation. If rat droppings are black and pellet shaped, it means they have just been left. You may observe fresh rat feces in and around garbage cans, packages, pet's food dish, under tables, on kitchen counters and floors. Besides, you may find old, gray and crumbly rat droppings in drawers of cupboards, along baseboards or in dark corners.
Scratching and squeaking sounds
Different types of rats that settle down in houses of urban complexes are typically active at night. They spend all night running in search of food. Thus, if you suspect rats indoors, you may hear rustle inside the walls and scurrying around the attic, basement or roof after dark. Besides, you may hear squeaking, scratching or chewing noises in crawl spaces under floors and in the walls.
Indoor odor of rat infestation
Urban rats may urinate the furniture items and packages at home. Thus, they leave a distinct musky odor that smells differently from any other home pet or pest scents and can be detected by humans only in closed-off and small areas. Moreover, if rats are nesting indoors, then some rats may have died inside a wall, in a basement, or under furniture. The decomposition of a dead rat comes with unpleasant smell.
Rat nesting areas
Rodents prefer warm and safe places for breeding. Typical nesting places of house rats are in garages, household buildings, vegetable stores, basements, attics, crawl spaces or walls. They tend to nest in dark places where they feel safe. In order to build nests, urban rats shred paper, cloth, wood, wires and other materials. During inspection, you may chance upon a ball of nesting material and food caching.
However, some rats may live outdoors in burrows and just enter your house to feed and collect food. In fact, they make burrows along the foundation where vegetation is thick or under wood piles and construction materials.
Chewing marks and damage
While scavenging for food, rats may gnaw through almost everything, even concrete and metal. Unfortunately, after detecting rat infestation, you may evaluate structural damage from their chewing activity. Their teeth grow all the year round and they chew on everything to sharpen their teeth. In addition, they use this skill to make their way through packaging to foodstuff or to take a shortcut to the food source. If rats decide that meal in your house is more scrumptious, they will definitely enter your dwelling. Against the odds, they chew through anything that stands in their way to your home.
In addition, urban rats can gnaw through electrical wiring, support beams, ceilings, walls, cupboards, wooden boxes or any other hard surface. If you notice a pile of tiny wood chips, they are likely to be signs of gnawing left by rodents.
Tracks and Markings
You may notice rat tracks on a dusty floor in a basement or an attic. Moreover, rats may leave their footprints in the damp soil around the foundation of the building and dark marks along walls and baseboards where the grease from their fur is regularly rubbed off.
If you suspect a rat infestation indoors, you may sprinkle a little chalk, or talcum powder, or flour over the area and check for rat tracks after some days.
Once you identified your pest, the next steps are preventive measures against entering and rat extermination indoors.