Female mosquitoes after mating feed on blood of vertebrates (animals, reptiles and humans). They pierce into the skin using their sharp, elongated probosics. Some people think that mosquitoes bite only those with O-type blood. However, it is far from the truth. In fact, they can suck the blood of anyone who is on their way at the moment. The problem is that some people don't notice the bites, but others suffer from a mosquito bite allergy. This allergic reaction results in mosquito bite inflammation: uredo and itchiness, irritation and rashes, bruising and swellings. Thus, if you regularly suffer from mosquito bite inflammation, bring a mosquito bite cure to relieve itching in your pocket. Don't forget to take personal preventive measures when going out as well.
In fact, the post-effects of mosquito bites and saliva injection are potentially hazardous. On the one hand, some mosquito species don't carry mosquito-borne diseases, others do. You never know what bites you.
On the other hand, red mosquito bites are disturbing and annoying. Some people aren't even able to sleep. Mosquito bite itch is too unbearable that humans and animals can't keep from scratching the affected area. Nevertheless, scratching is not the best option, as it may cause mosquito bite infection afterwards. Mosquito bite cure will be effective in this case.
Store-Bought Products as home Cures for Mosquito Bites
Before consulting a doctor, you can use some store-bought home remedies to relieve pain and reduce mosquito bite itch. You can apply on the affected area different pastes. They are made from some drops of water and some amount of kitchen products. Baking soda, salt, seasoning salt, meat tenderizer, and oatmeal are effective paste cures for mosquito bites. Moreover, juice from banana and lemon rinds, aloe vera leaves and minced garlic or onion treat mosquito bite swelling.  An ice pack or, on the contrary, a hot-water bag can relieve skin itching sensation as well.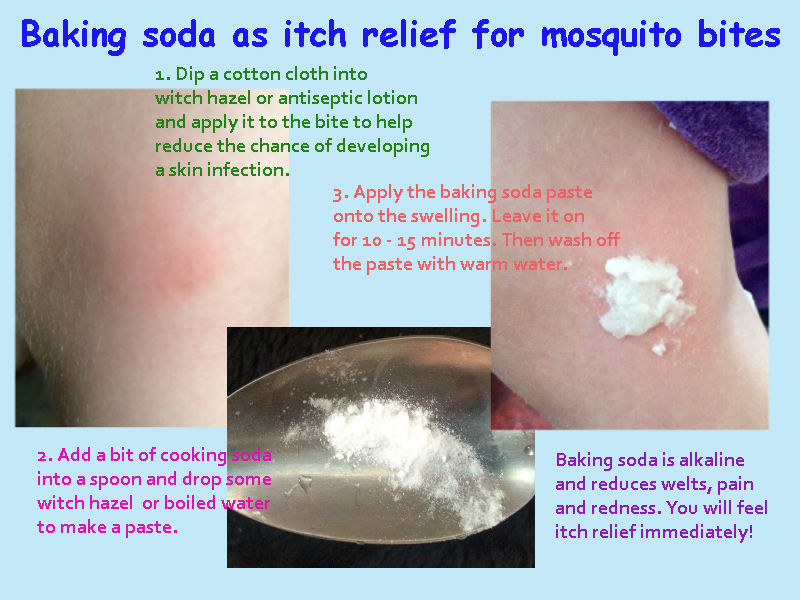 Available Medicinal Agents for mosquito bite cure
If you consult a doctor, he may recommend you some special medicinal agents to cure mosquito bite allergy.  As a rule, they prescribe some antihistamine and hormonal, antiseptic and antibacterial medication to reduce discomfort, relieve the itching sensation and avoid mosquito bite infection in the swellings.  Any mosquito bite cure is available over-the-counter and on prescription at grocery, discount and drug stores.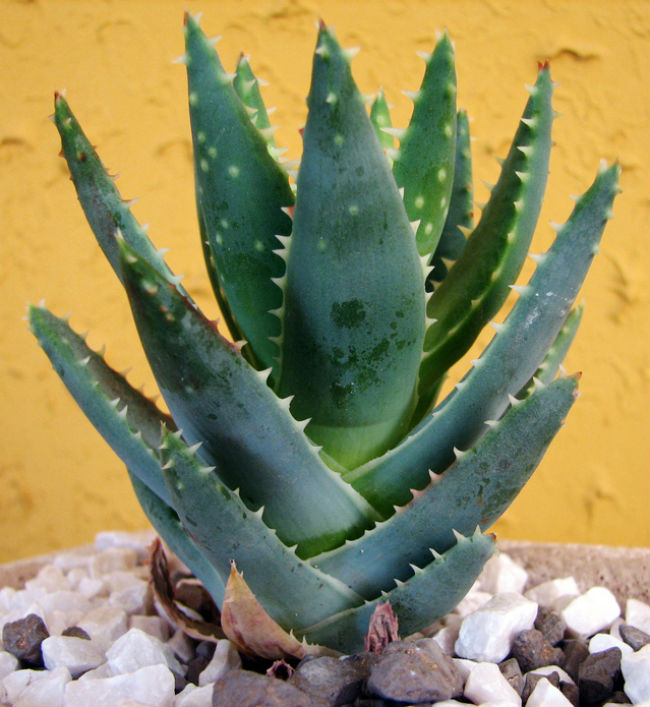 Medication for mosquito bite treatment
1.Calamine lotion. If other mosquito bite treatment methods were unsuccessful in itch relief, look for calamine lotion. It contains active ingredients of calamine (a mixture of ferric oxide and zinc carbonate) and zinc oxide. They help reduce the itching and dry out the red bites.
2.  Anti-histamine cream. The antihistamine products are commercially available as well. In fact, they contain diphenhydramine, cetirizine, loratadine or chlorpheniramine maleate as active ingredients. Read the label on the medication and follow the dosage instructions as directed. As a rule, apply antihistamine cream on the skin in the bitten area. The antihistamine gels and creams are intended to relieve the effects of severe mosquito bite allergy.
3. Hormonal cream. A hormonal cream is an effective mosquito bite cure. However, it must be the last remedy to apply (due to its side-effects) if nothing else helps. Thus, buy 1% hydrocortisone cream to soothe the mosquito bite itch. Follow directions on the package label.
4. Tea tree oil and antiseptic products with cloroxylenol (Dettol). Together they treat mosquito bite inflammation and skin infection. Tea tree oil is an effective mosquito bite cure to promote healing and soothe the itchy swellings.
5. Topical anesthetic with pramoxine to relieve pain and reduce itching.
6. Anti-histamine medication. In addition, the doctor can prescribe you to take any of anti-histamine drugs. As example, Claritine, Zodac, Benadryl Allergy Relief  and others are intended for pet, dust and skin allergies and insect bites. Take them as directed in the medication label. They help with any allergic reaction or itching. They are active in 15 minutes and last 8 hours.
7. Anti-inflammatory drug. Moreover, you can take Ibuprofen or Naproxen as prescribed to reduce swelling, bruising or redness.
Treat your mosquito bites in time and you won't have any complications later!