Termidor Foam termicide is ready-to-apply formulation, which rapidly expands 30 times during application. Non-repellent insecticide is kept in a pressurized can with a special Basf approved actuator, which is very convenient to apply. Before using, it is required to shake the product well. Termidor Foam youtube videos are available today and the homeowners can watch them to learn how it works.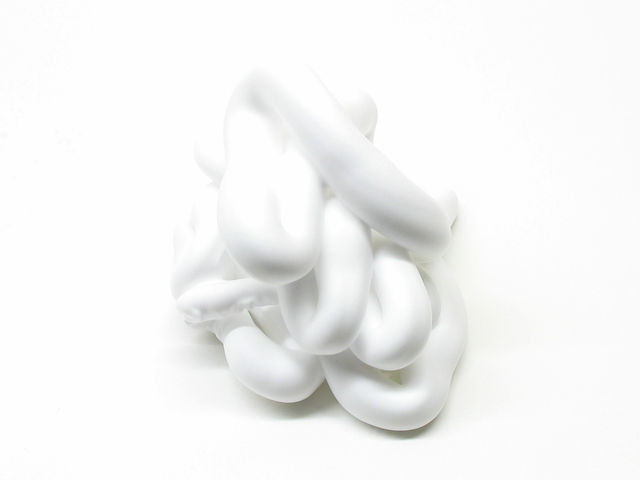 Termidor foam termicide can be purchased in pest control shops, home depots or online on Amazon and ebay (not for sale to CA, NY):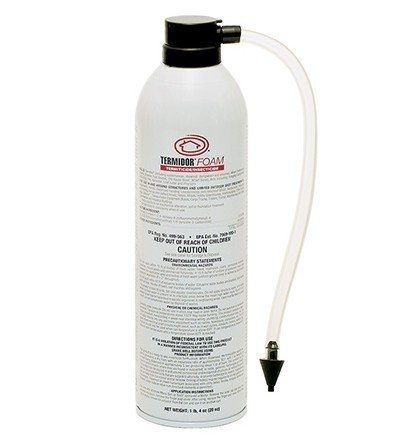 This product was designed for control treatment of different wood pests, including different species of termites, in and around commercial and residential buildings and areas, which are the most likely to be infested by wood destroying insects. It can be also used for termite elimination in tubes, galleries, chambers, nests, voids and harborages, in areas where infestations are suspected and signs of activity are found. Termidor Foam termicide remains active after treatment for about 5-6 weeks when injected directly into the walls.
How Termidor foam active ingredient works against termites
BASF Termidor® Foam termiticide contains 0.005% Finopril. It eliminates the variety of termite species fast. Fipronil is spread via caste-members due to its "transfer effect" 1, which means that, when a termite passes through the foam, fipronil sticks to its body and the zooid becomes a "carrier," delivering Termidor termite foam poison to others via grooming and feeding. Toxic substance is transferred throughout thee entire colony like a virus.
Termidor foam active ingredient is ideal for limited outdoor and indoor spot treatments in wall voids. This insecticide works on even the toughest termite problems both on and off-structure. It can be applied almost everywhere: in apartments and offices, at schools and homes, in food handling establishments and restaurants, hospitals and nursing homes (non-patient zones), and other commercial and industrial buildings. it can't be applied for soil-foundation treatment.
Termidor foam termicide toxicity: how safe is it to use around pets and children?
According to Termidor Foam termicide msds, this product can be used for local wood pest treatment in appartments, at home and at schools when their classrooms are not in use. Termidor spray and Termidor foam are EPA registered (Termidor foam epa number 499-563)  in the USA and is approved by the Australian Pesticide and Veterinary Medicine Authority and Commonwealth Department of Health and Ageing for domestic and commercial applications. Termidor termite foam contains the lowest dose of fipronil to compare with any other termiticides currently available.
If used only as directed in the Termidor foam label,  application is safe to children and pets. Keep the product out of their reach, don't allow them to be in the area during the treatment and seal the holes, through which the foam is supplied to the galleries and nests, back up so pets and family do not have direct contact with the poison.
Foam doesn't drench through the ground. In this case, it doesn't damage soil micro-organisms and plants. In addition, the active ingredient Fipronil is used extensively on food crops worldwide. Over 4 million homes throughout the USA and Europe have already safely used Termidor products and estimated their efficiency.
What is the Termidor Foam termicide coverage?
If you want to know how much product you need, take into account that the product coverage can be rated due to its 30:1 expansion ratio. 5 gallons of the foam generated can be obtained from a can.
1 oz of product in weight is dispensed about 1 quart of foam just in 5 seconds. Thus, 20 oz. Termidor foam bottle generates about 20 quarts of foam and covers about 1,155 cubic inches.
Injection ratio of the foam into each hole (drilled in a staggered manner every 3-4 or 6-8 inches) is for 5-10 seconds.
Indoor termite treatment diy with Termidor foam termicide
It can be used against all types and species of termites in the zones where they are observed or suspected. The best local treatment is connected with delivering the fipronil product into termite galleries, harborages, chambers, tubes, damaged wood, between structural elements or inside construction voids. The main aim of such applications is to get rid of wood and ground termites that are present in the treated galleries and channels inside the wall voids, in/ around bath traps, pipe chases and shower voids and other "entry" places, through which termites can make their way to home.
Termidor Foam termite treatment diy is available, though it must be performed as directed in the product label. In most cases it is necessary to drill holes along the gallery or void in order to get access to the termite active infestations within the walls and structure. Remove the outer cap and attach the original actuator into place. After removing the finger pad cover, you can apply the foam inside the hole. Hold the injector tip into the opening for 5-10 sec to allow the product to dispense into the treated area.
Termidor foam termicide can be used in a structural protection program as a supplemental treatment, but not as a stand alone product.
Outdoor termite control with Termidor fipronil foam
Termidor foam can be also used outside home, in the yard and garden, namely, for treatment of different wooden elements as decks,  siding, bridges, landscape timbers, fencing, wooden retaining walls and others. It is restricted to use this foam in structures, which contact with water and water surface bodies, for example, on/ in boats, due to the hazard of contamination.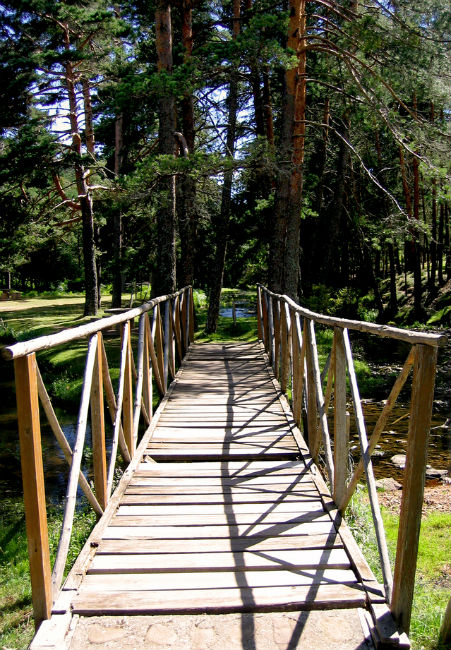 If you need to perform spot treatment of subterranean termite colony, examine exterior walls in search of shelter mud tubes. Break open a section of the mud-tunnel and apply a sufficient amount of foam directly over exposed area and to a distance of 2 inches in each direction over the tube itself.
For exterior perimeter treatment against termites, this product can be used only as a supplemental application together with Termidor 80 WG, Termidor SC or other BASF product. Termidor FOAM termicide is intended for the purposes of general wood pest control for localized zones of active termite infestations.
Precautionary measures
Before application of Termidor foam termicide, read the product label carefully in order to get information on the directions for use and recommendations for personal protection. It is required to wear eye goggles, chemical resistant gloves, clothes with long sleeves, long pants, closed shoes and socks. Also it is necessary to wear a respirator or a face mask in areas where ventilation is not sufficient or very poor.
Termidor foaming agent
Termidor is a water based product, which has propellants mixed in to push the foam out of the can. Note, this product is a "flammable aerosol" according to the SDS sheet supplied by the manufacturer, as well the liquid oil based insecticides are.
Foam formulation vs sprays and dust
For local treatment in the form of in-wall injections directly to termite infestations, foam is better in application than powder and spray/ liquid, as it does not flow down, but evenly distributes and stays inside the wall voids and cavities. Foam formulation allows the 0.005% fipronil poison to make its way into and through the cracks inside the wood and kill wood pests more effectively.
The homeowners have judged Termidor foam on its merits for its ready-to-use formulation and convenience. They don't tear open the wall anymore, just drill a hole or holes into drywall or sheetrock and spray the Termidor foam into the cavity inside the wall.