Orange oil to kill termites is a non-toxic and eco-safe method. Other essential oils can also be applied to get rid of wood pests. USDA researchers found out that galic and clove bud oils are the best for termite killing. Orange, clove and tea tree oils are more effectively used for extermination in fumigation process.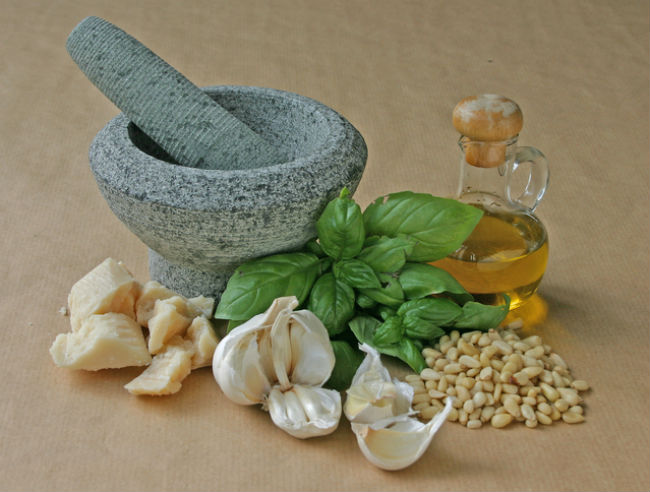 How do orange and other essential oils work to kill termites?
Citrus essential oils contain d-Limonene. It is an oil nutrient also called a terpene. It is industrially extracted from inner rids of fruit peels. This substance is toxic for termites and acts against them via fumes, vapors and direct contact. When essential oil fumigation is performed, d-Limonene from orange vapor destroys the wax-coating of an insect respiratory system. When orange oil spot injections are applied, d-Limonene acts as acid on contact and via mutual feeding, it "dissolves" insect cell membranes and destroys its digestive system.
Is d-Limonene safe to humans and environment?
D-limonene is one of the most common terpenes in nature. It is listed in the Code of Federal Regulations as safe (GRAS). It was tested for carcinogenicity rating on white rats and mice. Orange terpene or d-Limonene is not considered to be carcirogen, toxic and mutagenic and does not pose any risk to a human and a pet. It is also granted by EPA as an environmentally-friendly pesticide ingredient.
Are orange terpenes non-allergic to humans and pets?
According to GRAS, d-Limonene does not cause any carcirogen and toxic harm to humans and their pets if used as directed. Pet shampoos, perfumes and household cleaners contain orange oil as an ingredient. Though, orange terpenes are potentially allergic as well as other substances and products and may cause skin and stomach reactions. To compare with other chemicals used for insect extermination, d-Limonene is less allergic. We recommend you not to forget about the precautions and personal protection means (gloves, goggles, long sleeves) when working with orange oil.
Termicide products from orange oil to kill termites
To prepare solutions from orange oil diy, you should buy a bottle of extracted oil in advance. Professional license is not required for this purpose. Bottles with citrus oil cost cheaper than other pesticide products. Orange oil to kill termites can be bought in a home depot or on Amazon:
Sweet Orange Essential Oil. 10 ml. 100% Pure, Undiluted, Therapeutic Grade.
Sweet Orange – 100% Pure, Best Therapeutic Grade Essential Oil – 10ml
Nature's Wisdom Orange Oil Concentrate
Pure Cold Pressed ORANGE OIL Concentrate – 32 oz (D-Limonene)
You can also purchase ready termite-killer oil solutions in bottles and canters at pest control stores. Orange Guard is not for restricted use and can be bought without license. You do not need to dilute them to the proper low concentrations:
Orange Guard Water Based Home Pest Control – 1 Gallon Bottle 101
XT-2000 Orange Oil and ProCitra-DL are restricted products. They can be purchased only by professional pest control services. They are commercial botanical pesticides US EPA registered. Professional orange oil to kill termites is a liquid with citrus scent and different d-Limonene concentrations.  It is used for drywood termites, wood pest beetles, ants and others. Professional exterminators can use these organic products in three ways:
wall void or spot injections (for drywood and subterranean termites),
wood structure fumigation (for subterranean and drywood termites),
soil application (for subterranean termites).
Orange oil to kill termites can be used in the spray form in the most inaccessible areas indoors and outdoors.
How to use orange oil to kill termites on your own?
Shake orange oil before dilution.
Mix four drops of orange oil per gallon of water until dissolved. Fill the vaporizer with prepared solution.
Tap the walls in order to find voids and termite galleries. You can also use an acoustic detector, which evaluates the number of termite feeding sounds and helps to detect their activity.
Drill holes in the wooden structure and walls in a staggered pattern (30 inches) in all directions from the area of possible termite infestation.
Inject orange oil pesticides through drilled holes to treat the detected termite active galleries.
Inject orange oil termicides into crevices, cracks and holes where wood pests are likely to live and to land during swarming.
Place injector tip into openings, crevices, cracks, kick-out holes and release one second of product.
Termite mortality depends on the level of wood pest density and ranges from 48-100% extermination in the treated area.
The drawbacks of orange oil termite treatment are that it is really difficult to detect active galleries without professional equipment and that you are hardly able to drill and inject into hardwood (solid wood).
Professional orange oil fumigation for termite killing
Fumigation with d-Limonen component is highly productive for termite extermination. Orange oil vapors are pumped into the hollow spaces in the walls where termites feed on. Fumes with d-Limonene penetrate the wood structure and kills termite by contact.
Advantages of orange oil termite fumigation
This method is safe to people, plants and pets. However, an accident spill of orange oil termicide is likely to produce significant toxicity to aquatic organisms and eco-systems.
It does not leave toxic residues in the building after treatment. It is readily biogradable.
It can be used for drywood termites control and for subterranean termites repelling.
You do not need to pack and unpack clothes after treatment.
You do not need to leave your house overnight.
Is orange oil fumigation treatment productive for termite extermination?
The 100% efficacy of orange oil termite fumigation is nothing more than a myth. It is known as an orange oil termite yelp. The result of 96% mortality was got in the laboratory. In real conditions, it caused only 15 % termite extermination. It means that the effectiveness of citrus oil fumigation is low due to several circumstances.
Orange oil dissipates within 3-4 days, this is not likely to be enough to get rid of the entire colony.
Fumigation treatment does not produce concentrations large enough to kill termites in a gallery. Orange oil fumigant concentration of 5 ppm is obligatory to be supplied permanently for 5 days.
This method is highly dependent on the skills of a termite exterminator.
Fumes can be absorbed by high moisture wood and the result will be unsatisfactory. This treatment is useless to perform for dampwood termites.